Venetian aperitif is always a good idea with a perfect Tall Look.
Stai cercando Idee di abbigliamento Tall per andare a fare l'Happy Hour?
Sono andata per un aperitivo con la mia amica Tall Isabella in uno dei miei posti preferiti, Aman Venice. L'Hotel Aman è ambientato in Palazzo Papadopoli uno degli otto palazzi monumentali della città sul Canal Grande, Aman Venice incarna l'eleganza e la sontuosità della serenissima. A pochi passi da piazza San Marco, Aman Venice offre dei prestigiosi ambienti in cui soggiornare per esplorare la Venezia romantica e scoprire le gemme nascoste della città sull'acqua.
Ci siamo immerse tra le opere d'arte, arredi, arazzi e tele di molti artisti italiani tra cui l'architetto Sansovino e il pittore Tiepolo. Girovagando e ammirando abbiamo trovato uno specchio imperiale meraviglioso dove specchiandoci abbiamo scattato una foto insieme con i nostri Tall Looks prima di sorseggiare l'aperitivo.
Blazer season is back! Ho cercato molti trend nel mondo streetstyle, tra i tanti visionati ho preso ispirazione da quelli indossati da Gigi Hadid.
Blazer velluto donna è il must have dell'autunno 2022-2023. Elegante, Sofisticato, ricercato. Il blazer in velluto è un qualcosa che abbiamo sempre considerato per i nostri outfit più raffinati, mettendolo in primo piano nel nostro guardaroba delle feste, in alternativa agli abiti.
L'ho scelto Blu Royal di Zara perchè sappiamo tutti che è il vero colore di tendenza per questo autunno.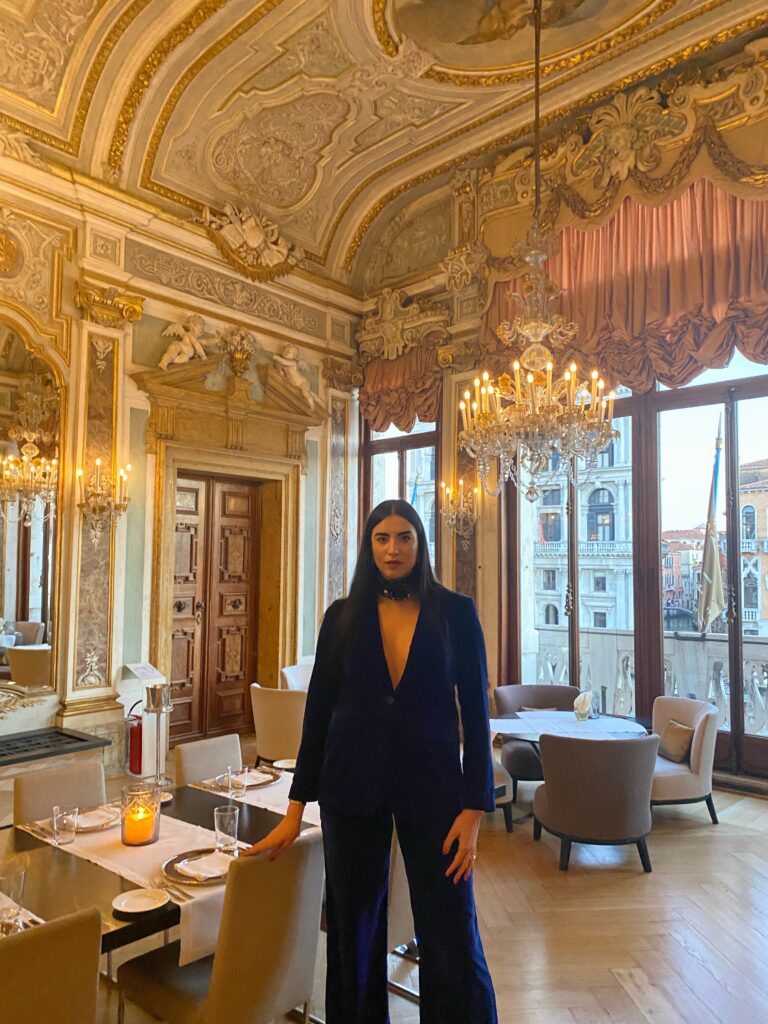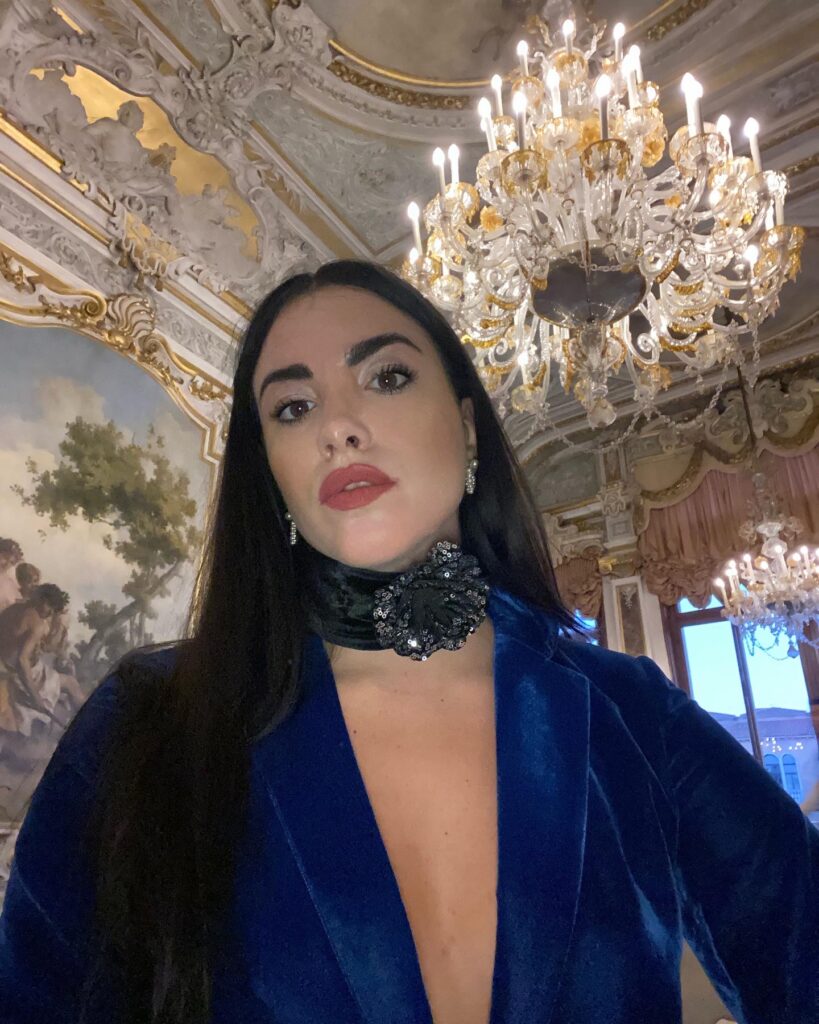 E' l'aperitivo una delle poche occasioni dove posso concedermi il tacco 12 cm, e questi tacchi in velluto nero di Zara con la rosa li ho adorati troppo (here)
Mentre la meravigliosa Isabella Toreggiani, modella e Fashion blogger di living Haute Couture che con i suoi lavori rappresenta l'Alta Moda attraverso le epoche, i tessuti, gli stili, e i personaggi che ne hanno fatto la storia, in una riscoperta della nostra amatissima arte italiana, ha scelto come Tall look da aperitivo il vestito rosso corto di Genny con dei collant velati, aggiungendo al look la spilla con la Pantera di Cartier e la borsa Vintage Fuxia Power.
Speriamo di essere state di vostra ispirazione <3
Xoxo Eleonora